The World of Doctor Who – To The Future
With series 5 now behind us but with the knowledge of a Christmas special to look forward to (not forgetting two further adventure games), attention turns to other highlights from the The World of Doctor Who.
Many will be looking forward to the next "big Event" – The Doctor Who Proms taking place over the weekend of 24th/25th July. The Saturday Prom will be broadcast live on BBC Radio 3 between 7.30pm–9.30pm. This will also be available on demand for a further 7 days. Others will be eagerly awaiting The Doctor Who Live Stage show taking place at several locations during October.
Autumn sees the return of The Sarah Jane adventures with the added highlight and most welcome return of the 3rd Doctor's classic companion, Jo Grant (Katy manning) in a story which will also feature Matt Smith and the 11th Doctor.
Not so long ago we also received the fantastic news that a new series of Torchwood will be on its way next year.
The new series of K9 will be broadcast on channel 5 towards the end of the year bringing it to a much wider audience.
In the World of merchandise there is much to look forward to. The first round of figures are already hitting the shops with more to come later. There Some terrific gadgets and fun items from Wow Stuff and Wesco to look forward to.
Classic figures continue with several SDCC (Comic Con) exclusives, details of which should be available shortly.
Oh, and in case you haven't heard there is a piece of merchandise about to hit the shops, its £50, contains all 11 Doctors and is unbelievable value for money. Even if you are not generally interested in figures its a piece of History that any Doctor Who fan would surely want – a fantastic set for a fantastic price.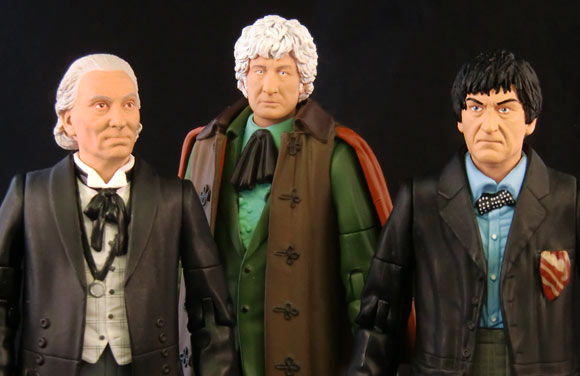 And if you still need an excuse to buy one…
Finally, a Big thankyou to all the visitors of this site for your continued support.