The Doctor Who Experience TARDIS Tours are Back!
The TARDIS Studio Tours are Back!
To celebrate Doctor Who's 50th anniversary the Doctor Who Experience will be bringing BACK the ultimate TARDIS Studio Tours!
From Saturday 26th October to Sunday 1st of November the TARDIS Studio Tour combo will be available as one of the 'out-of this-world' ticket options for you to choose from.
PLEASE NOTE TARDIS Studio tickets for the anniversary day – Saturday 23rd November – will be available to purchase on Thursday 31st October due to additional ticket options available on that day.
More information on tickets can be found at www.doctorwhoexperience.com
Please note: the TARDIS set is a working one, and due to its purpose, may be recalled for Production purposes at very short notice. Should this happen, they will contact bookers and where possible offer them an alternative tour. This will likely be on another date and time.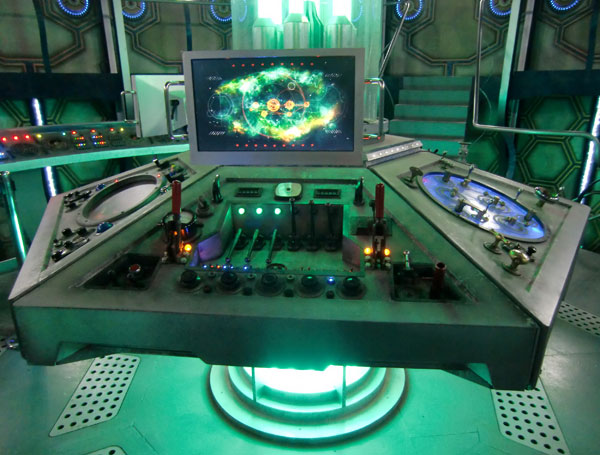 What's one of the first things any Doctor Who fan would want to do? I suspect to visit the Tardis – Well now you can, for a limited time the Doctor Who experience are offering visitors the chance to tour the actual set used in the currant series, not in the experience, but in the very studio at Roath Lock where the programme is filmed.
72157634754512319